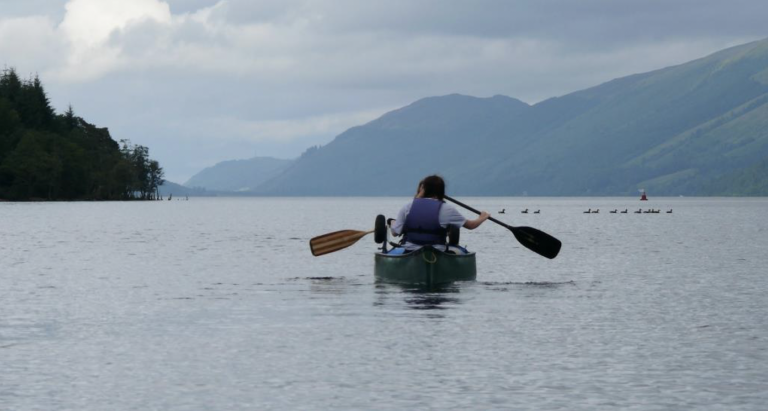 The Great Glen Canoe Trail is an epic 60 mile (95km) coast to coast journey crossing Scotland in 5 days, tackling the formidable open waters of Loch Lochy and Loch Ness, with sections of the Caledonian Canal in between. Most likely starting at Fort William and finishing in Inverness, unless the wind looks set in the opposite direction. You will need to get yourself to and from Fort William for the start and finish of the trip. We will aim to meet up in good time on the Monday morning in Fort William to get set up for the trip.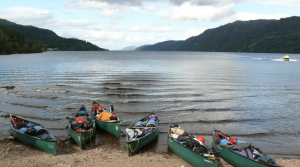 When? Due to Covid-19 this event has been postponed until the week of 22nd – 28th May 2022 . The canoeing will take place from the Monday to Friday, so you will need to arrive in Fort William by the preceding Sunday evening, and depart on the following Saturday, after a celebratory final evening in Fort William.
Support The group will be accompanied by two very experienced canoe expedition coaches, both Odyssey staff. There will also be a back up member of the team helping to transport camping equipment and baggage between camps, and to transport the group from Inverness back to Fort William on the final day.
Accommodation Four nights (Mon – Thurs) will be spent camping on the loch shores, with the final night in B&B accommodation in Fort William. You will need to arrange your own accommodation in Fort William on the Sunday night.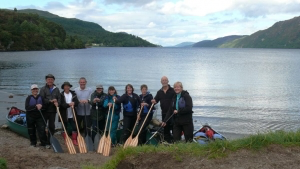 Fundraising  The cost of the trip is £750. For those who pay the cost of the trip themselves, we ask you to raise as much as you can over and above the trip cost.  If you prefer to fundraise the whole amount this means raising £750 to cover costs plus a minimum of £750 for Odyssey on top (Total £1,500). Signing up for the trip early gives plenty of time to raise the necessary funds.
Want to know more? For more information or to register your interest please email or call Robin Clark, the Odyssey Managing Director: robin@odyssey.org.uk   0345 363 2207